Rapid Tooling
Optimized 3D Printed Tooling To Accelerate Manufacturing
Accelerate Your Business
Long gone are the days when tooling slowed down the production process. Advances in rapid tooling through additive manufacturing have shortened lead times to previously impossible durations. Rapid PSI is able to 3D print in days what used to take weeks or months.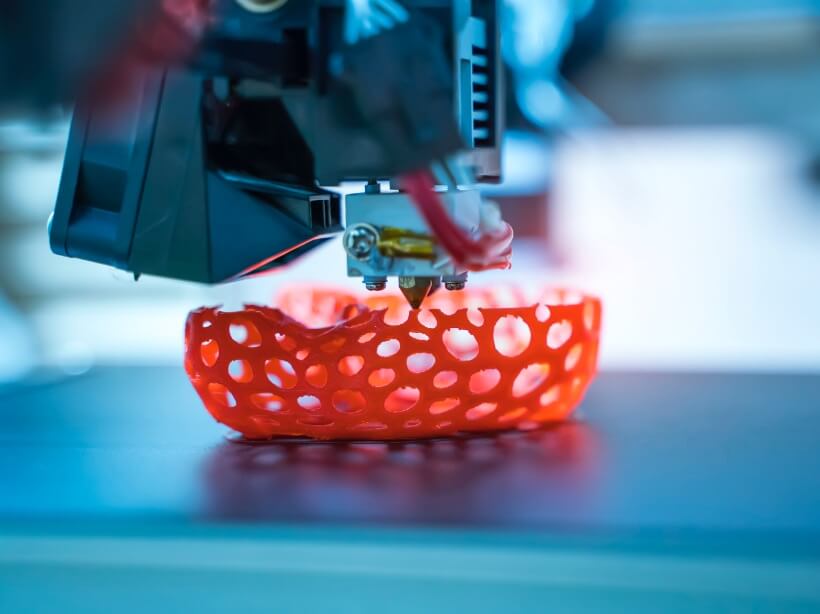 High Speed Low Cost
3D printing shortens manufacturing lead times and has the ability to produce complex inspection jigs and holding fixtures that would otherwise be too costly.
Benefits of Rapid Tooling
Transform your supply chain by integrating 3D printed tooling into the manufacturing process and shorten development cycles.
Layup and forming tools can be produced more affordably than ever, and the shorter turnaround allows for multiple iterations to keep up with product design cycles.
Different infill options also allow for large lightweight tooling to be manufactured without the added waste of material on the inside.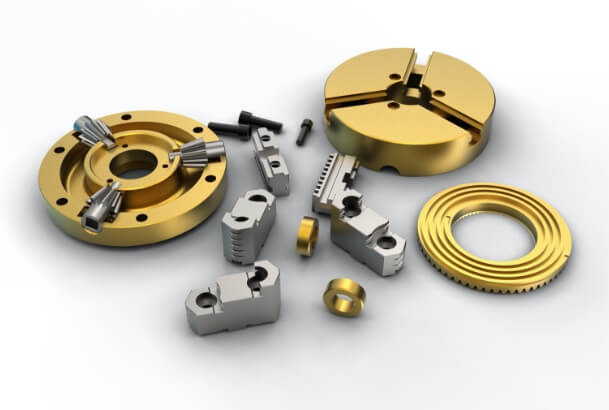 Durability
We use only the most durable materials to build to your tooling application while maintaining tight quality control. Quality
Our quality control department ensures all tools and fixtures are inspected to the 3D CAD model or to a provided print. We also monitor our manufacturing processes, such as rapid plastic machining and vacuum forming, to ensure they create the best possible quality parts.

Soar Past the Limit
Rapid PSI saves you both time and money with quick turnaround times and parts delivered on time. Streamline
Rapid PSI provides high-quality additive manufacturing to streamline your production process and aid engineers in turning their designs into reality. We are the rapid tooling prototyping company that can take your manufacturing re-tool into the future. You can take advantage of our rapid prototyping services and then quickly switch to production tooling after finalizing your tooling needs. Production Facilities
Our facilities house over 20 3D printing production systems. We combine these numerous production systems with our years of experience in fabricating components and tools for different industries to offer high-quality rapid tooling services to our clients.
With our expertise and facilities, we can lower the costs of your tooling process and ensure that you have the components you need to manufacture your products on-time and without flaws.
Rapid tooling services provided by our company offers you the following manufacturing advantages:
It reduces the time needed to manufacture a component, allowing you to make more of them quickly.
Compared to using conventional tooling methods, this process costs less and saves time, making it a more efficient choice.
Because of reduced production costs and time-associated price increase, products of rapid tooling are more affordable than those produced conventionally.
Rapid tooling enables you to fabricate needed components on demand, giving your production process flexibility and conserving storage space.
Additive manufacturing systems are capable of crafting tools from a variety of materials and opens up a wide range of designs that are difficult to replicate with conventional manufacturing.
Problems that require specific machine parts or unique designs to troubleshoot can be solved quickly, thanks to rapid tool fabrication.
When you partner with Rapid PSI, you can reap the rewards of all these advantages and streamline your manufacturing process today. How can rapid tooling integrate with mass manufacturing processes?
If your current manufacturing process requires molds, rapid tooling can create these with higher details and much faster than conventional methods. Can rapid tooling benefit my customers?
Yes, it can. Rapid tooling can help you manufacture prototypes faster by streamlining your creation process, allowing you to showcase successful designs to stakeholders sooner. Will rapid tooling affect quality?
Not at all. The high level of precision of additive manufacturing processes could even improve your product's quality, making them more detailed and affordable.
Rapid PSI has built partnerships with various companies in different manufacturing fields since 1998. Although we are especially proud of our focus on aeronautics, we also partner with companies in the following fields:
Electronic equipment fabrication
Industrial Grade Components