What is Rapid Tooling & How Can It Accelerate Manufacturing?
Rapid tooling offers many unique benefits to the prototype stage of production for businesses that can help accelerate manufacturing.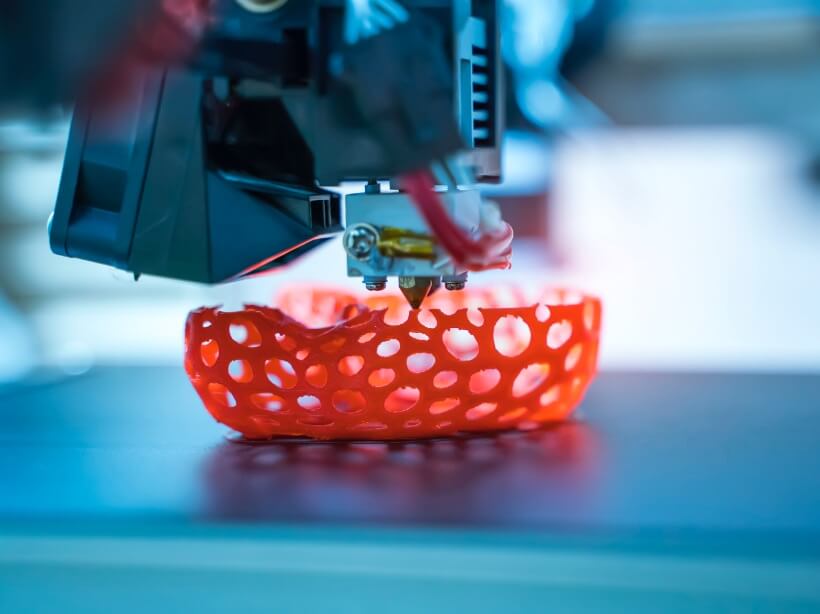 The Advantages of Rapid Tooling & 3D Printing
What is rapid tooling? Rapid tooling is an important process that can help you accelerate manufacturing. Rapid tooling in additive manufacturing can also be called prototype tooling or soft tooling. Rapid tooling for a prototyping company can help you create high-quality parts quickly and inexpensively.
Rapid tooling is used in the prototype stages to test and validate the parts in the design. There are other options when it comes to making prototypes that might work for your situation, but rapid tooling offers some unique benefits that other methods do not offer.
Choose Rapid PSI as your Rapid Tooling Company and get started today! Get to Market Faster
You cannot get to market if you are tied up in the prototype phase. Getting through this process faster means you can get to the final design and start selling faster.
With other methods, you have to wait days while a woodworker shapes the physical prototype or you have to spend time taking a computerized model and turning it into a rough physical prototype. When you shorten this process by creating a model of the design on a computer or make a mold earlier in the process to allow automated machinery to create the model, then you can start testing and manufacturing much faster. Reduce Costs in the Product Development Phase
Creating a prototype can be an expensive process. Typically you would have to hire multiple engineers to create the design and molds themselves. Hiring a contract manufacturer to engage in the rapid tooling process is a more inexpensive route to take.
It will not only save you money in that one instance of prototyping, but it can also save your business money in the long run as well. Your product development costs go up the longer you spend in the prototyping stage of development. If you can even just take a few days off of this process it could save you significant amounts of money.

Design Testing
Design testing is the entire point of creating a prototype. You need to know that if you start mass producing this product that it will stand up to use and is the best use of your resources to take to market. This can only be accomplished through design testing.
Rapid tooling means that you can make multiple prototypes in a short amount of time which gives you more flexibility in the design testing stage. Being able to test more designs means that you will be able to find the best combination of parts and materials to help your customers and make a profit. Inexpensive and quick ways of making products encourage innovation because you have the ability to try new things. Variety of Materials
Because of the versatility of using rapid tooling in the prototype phase, it makes it easy to try different kinds of materials during exploration. Rapid tooling can help you create a custom injection molds that can incorporate a wide range of physical dimensions. This mold can be used with all kinds of materials so you can decide which ones work best through quality control tests. Better Return on Investment
Setting up to do different kinds of manufacturing and prototyping will be an investment, but with rapid tooling, you will see an increased return on that investment. By reducing the development stage, you can start making sales faster and see an increase in revenue. With reduced development costs, this revenue will seem like even more and you will make up the money you spent in no time.
Because of the affordability of setup and the rapid return on investment, it is an ideal plan for businesses that have a limited budget to spend on production. It is also great for companies that are just trying to keep their operations in the black as much as possible.
Accessibility
Rapid tooling is also very accessible to all kinds of businesses, big or small. It also works great in many different kinds of industries because of its flexibility. While it may have started as a system reserved for companies with a large budget and vast resources, that is no longer the case now.
Even small business owners or solo entrepreneurs with no experience can access this process by hiring a skilled contract manufacturer. This gives you all the access you need to efficient and advanced tools with none of the overhead costs of setting it up on your own.